Realme 10 Pro plus review 
Introduction:
The new realme 10 Series, this is the one with the bells and whistles. It's the realme 10 Pro Plus. Its feature packed yet still pretty affordable. So could it be a solid choice for your next mid-range phone. I will find out in a Realme 10 Pro Plus review.
This year we've seen plenty of sequels fall a bit flat, but the Realme 10 Pro Plus actually brings plenty of upgrades over his predecessors. These include a better display a more powerful chipset and a higher res main camera.
The design has also been reworked both the front and the back curve into the plastic frame, making the phone feel razor thin in the hand. And the kaleidoscope-like glittering finish on this plastic back panel really catches the eye.
Display section of Realme 10 pro plus-
 I mentioned the Realme 10 Pro Plus has a curved display. It's a 6.7 inch AMOLED with a 1080p resolution and a 120hz refresh rate. This is a larger screen than the previous models and the refresh rate is faster. So you're swiping and scrolling are that much smoother.
It will dial down to 60hz to save energy when idling too plus the realme 10 Pro Plus is considerably brighter than its predecessor we measured a maximum of 480 nits with the manual slider, and this can boost up to over 800 nits in auto mode if you need it Outdoors. Another new feature you get here is support for 10-bit color depth.
The color accuracy of the screen is great along with the contrast and the support for HDR 10 Plus as well. you can wake up and unlock the phone with an under display fingerprint reader it's super-fast and consistent. and for audio the realme 10 Pro Plus has a pair of stereo speakers. The loudness is very good here and the sound quality is decent not much bass. But the vocals and High are alright.
Body section-
You can get the realme 10 Pro Plus with 128 or 256 gigs of storage on board. This isn't expandable though Micro SD though. The interface of the phone is realme UI 4.0 and it's actually on top of the latest Android 13. This is a smooth clutter-free UI, that's pretty straightforward, but if you dig deeper there's plenty of custom functionality too. We plan to do an in-depth look into real MIUI 4.0 in a separate video and we'll add a link to it here as soon as.
Chipset Section-
It comes out the realme 10 Pro Plus is powered by a brand new chipset a mediatek demensity 1080. It's an improvement over the previous model's demensity 920 with slightly better performance and efficiency and an upgraded ISP for the cameras. The increase in performance isn't huge. It's just based upon higher clock speeds at the same CPU cores.
It's nice to see some smartphone lineups have even gotten downgraded silicon this year. The Realme 10 Pro Plus is very competitive for the class and quite stable, when it comes to thermals too.
It's predecessor away with its 5000 milliamp hour battery, it was able to score an incredible endurance rating of 149 hours in our proprietary battery life tests. And on top of that the charging speed is faster too with the bundled 67w adapter. We were able to charge from 0 to 86 percent in half an hour.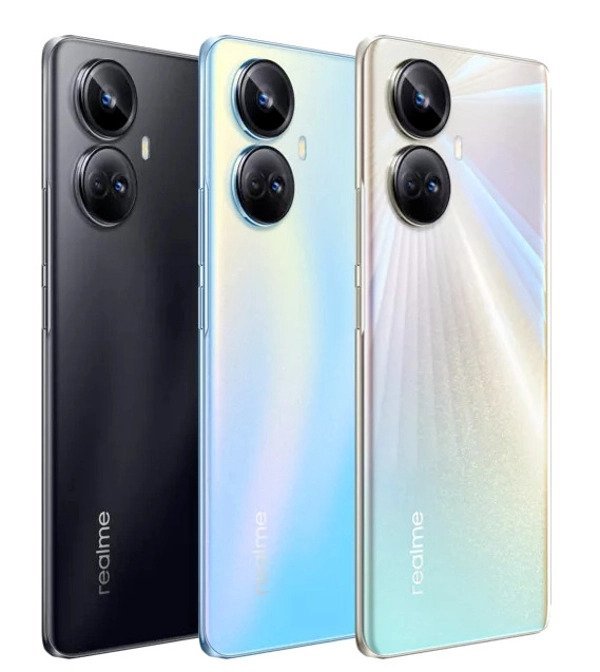 Camera section of this camera:
Now were on to the cameras the Realme 10 Pro Plus brings 108-megapixel main Cam, and 8 megapixel Ultra wide and a 2 megapixel macro camera. The main camera is notable for having a higher resolution than the previous model and being able to provide three times lossless soon, but there's no ois this time around. These are pretty good there's great contrast adequate dynamic range and likeable colors.
There's a three-time zoom toggle and that's possible thanks to the main Cam's large sensor. We wouldn't call it 100 lossless. But it's quite nice. While there is some noise, there's enough detail and the colors contrast and dynamic range match the regular photos, portraits from the main cam are great.
The separation is really good and the subject is well exposed detailed and sharp. The 8 megapixel photos from the ultra-wide are surprisingly good. There's an above average level of detail here. The Distortion correction works well and you get nice contrast, and colors and balanced dynamic range.
The macro Cam's 2 megapixel photos aren't great the detail level is what you'd expect at this resolution in the dynamic range is narrow. If you're shooting with the main cam at night at its default zoom level some automatic night mode processing will kick in these photos have a bright exposure. 
The night mode can be activated, and it much improves the situation by providing a brighter exposure, more color saturation, and a broader dynamic range. Nevertheless, the details aren't fantastic and there is obvious noise, and the 16-megapixel front-facing camera only takes mediocre selfies.If you're shooting with the ultra-wide at night. You Won't get an auto net mode by default the photos are poor in Quality Soft noisy dark and low in detail with narrow dynamic range. 
Video Section-
Videos can be captured with the main cam in up to 4K at 30fps. The Quality is outstanding with excellent detail and sharpness low noise great contrast and impressive dynamic range.
There is no stabilization in 4K though, in low light 4K videos from the main cam are impressive as well, there's a lot of detail good exposure and colors decent dynamic range and tolerable noise levels.
The ultra-wide has a 1080p resolution limit, and during the day, the videos are good with sufficient detail, low noise accuracy, and balanced dynamic range.
Conclusion-
So that's the Realme 10 Pro Plus it's a nice phone for the money and offers plenty of improvements over the previous model. The display is great the battery life is outstanding charging is Fast and the cameras do a good job to the major downsides here are the lack of ingress protection and some lackluster selfies, but if these don't bother you then the Realme 10 Pro Plus is definitely worth checking out.
Others-
Apple iPhone 15 Pro Max specifications.
Apple iPhone 15 Ultra specifications.
Apple iPhone 15 Pro specifications.
Apple iPhone 15 specifications.
Infinix Hot 12 Play specifications.