Redmi Note 12 Pro Plus Quick Review.
The Redmi Note 12 Pro Plus was introduced and released in November of last year as part of the Redmi 12 Pro Series, and I have with me the Redmi 12 Pro Plus, which is a high-end variant. It boasts a 120 watt super fast charging, a 6.67 inch 120 hertz AMOLED screen, is driven by the MediaTek 1080, 8 gigabytes of RAM, and 256 gigabytes of UFS 2.2 storage.
So we have here our type c to type a cable, the charger so it's a very powerful 120 watts fully charges the phone and approximately 20 minutes in my testing and then we get this so inside you'll find here our SIM tray tool. There is a little bit of paperwork so a quite start guide, warranty card, safety information and then a TPU case.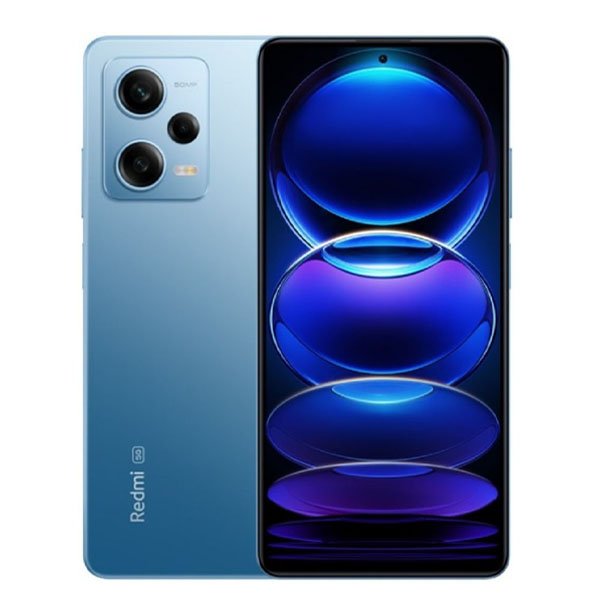 I like the look of this Blue version right here we've got glass on the back of they don't state if it's Gorilla Glass 5 but the front is covered with gorilla glass 5. So on the right here are always on capacitor fingerprint reader, volume up and down button. So this is all plastic the frames all plastic the volume up and down button is plastic and the feel of it in hand doesn't feel too bad but a little bit cheaper than some of the previous models from them down the bottom here you'll find our type c Port.
So it's USB 2 speeds we've got a SIM tray here that takes two Nano Sims microphone loudspeaker, another loudspeaker at the top microphone there IR transmitter and yes 3.5 millimeter out and it sounds pretty good. So we are looking at approximately the thickness of this phone about nine millimeters. It's just under nine millimeters measuring here and Redmi Note 12 Pro Plus does weight a slightly Hefty 210 grams.
So Gorilla Glass on the front there glass on the back old plastic, I do like the look of this blue though I think it looks quite nice and then of course our cameras on the rear. So unfortunately they're still keeping like other brands with the setup of having an 8 megapixel Ultra wide and then a 2 megapixel macro, it's kind of a camera that you'd use once and that is it and then we have our 200 megapixel shooter there at the top which is a Samsung sensor and that is probably the star of the show it does have Optical image stabilization too, bezels around the outside they don't look bad in a 16 megapixel camera is in that cut out.
So it's a flat screen so I'm all for this I love flat AMOLED screens maximum brightness it does Peak at 900 and the high brightness mode  and you can see it out in direct sunlight, so right now it's going to overpower my current camera settings. Redmi Note 12 Pro Plus is bright screen vibrant good colors touch seems to be very good the touch response. Now you see that there is a rubber gasket around out SIM tray there and the reason why behind it is does have an ip53 Splash proof rating to it so that's good they've tested it and of course no micro SD. Which is a bit of a shame so each Sim nano sim goes on either side of that.
You can see I've got the apps drawer here and I haven't really noticed too many animation stutters but occasionally I've noticed that that MediaTek density the 1080 sometimes show a little bit of lag. Now it's got eight gigabytes of RAM we've got plenty of storage on board here too with it 256 gigabytes of ufs 2.2 storage.
Now even though Redmi Note 12 Pro Plus is selling for just under 500 euros here in Europe we still get a lot of this both ware pre-installed cammed on and there's quite a bit a lot of games other junk that your probably go through and uninstall. Now it's not hard to do the uninstall of it you can go in through system settings apps and then find the uninstall. Which is what I'm doing here what I did before, I uninstalled over three gigabytes worth and some 20 something plus. What I would classify as bloatware apps so that is quite a bit. Now we've got a wide Vine level one third here, which is good so we've got Netflix and Full HD Amazon Prime video two should be in full HD.
Redmi Note 12 Pro Plus does pass the safety net test which is good and here you'll see the camera 2 API support we've got that for the main camera on the rear. So you could play around with gcam ports open camera and others too, if you wanted to get a different style of photo. Now the ufs 2.2 storage as I just mentioned before 256 gigabytes worth of it good speeds random reads and rights are nice so that is not going to bottleneck or slow down the system it's more the chipset that's going to be doing that.
So definite mid-range power here getting just over 440 000 points worth and two two not bad at all now I would have actually liked to have seen even though people would say yeah it's getting old new the Snapdragon 870. I think it would have been fine in a device like this being mid-range. Now it doesn't throttle at all well okay point nine percent that's it point nine percent throttling in the 20-minute stress test. Redmi Note 12 Pro Plus has liquid cooling in this too as well according to Xiaomi that have mentioned that. So charge times incredibly quick I went from 17 here to 122 minutes. Now if I did charge it five percent battery it would be around 21, 22 minutes is what I can get so really quick with that hypercharge 120 watts.
Now battery life you are looking at you can see here I got eight and a half hours on screen time, because of the 5000 milliamp hour battery it does go for quite a decent amount. So this was just light kind of mixed use here. If you're someone that's very demanding gaming a lot, then of course this hour this time sorry will be quite a few hours less I think most people should be able to get eight to nine and definitely a full day's use out of the note 12 Pro Plus.
Now I have with my setting forced everything to be in a 120 hertz globally here with the display. So you've got the refresh rate override, so 60 or 120 sadly there is no 90 you've got all your white balance options in here dark mode all of that which is great now dark mode is great for saving the battery battery too since it's an AMOLED display and I'll show you that 120 hertz most of the UI will be running at this but going into YouTube.
Redmi Note 12 Pro Plus doesn't seem to be when I scroll here, this does not seem to be 120 hertz and I think that's just the app. So it's a variable refresh rate even though I have actually just forced it to 120 hertz it won't override and work with every single app out there. Now audio quality 3.5 millimeter at the top of it of course is right here. I find it to be loud clear good stereo separation and really I don't have any complaint lights with it it's nice to get at this price point I will say being a little bit pricky. I think the Qualcomm audio out via analog sounds a little bit better better for some reason here. Than MediaTek so it's one thing I've picked up on now loudspeaker one the bottom one at the top I'm going to jump into one of my videos right here and give you a sample of them at 100 volume.
Okay speakers there's a little hint of bass in there the mids are okay A bit of treble I just wish it was a bit louder I have heard louder from them and for some reason it seems to be just toned down a bit, perhaps to stop those speakers from distorting from clipping.
Now gaming on the Note 12 Pro Plus is good. Redmi Note 12 Pro Plus will lag and I noticed that now and then it will start to lag a little bit now the settings I'm using here are the high settings 60 frames per second probably a little too demanding for the dimensity 1080. You should lower it down a little but it's just to test what it's going to be like so don't expect your performance gaming performance to be Flawless it will be those little dips and lags but overall it's reasonably good as I look around here you can see that sometimes it drops a few frames, a little bit of lag here and there.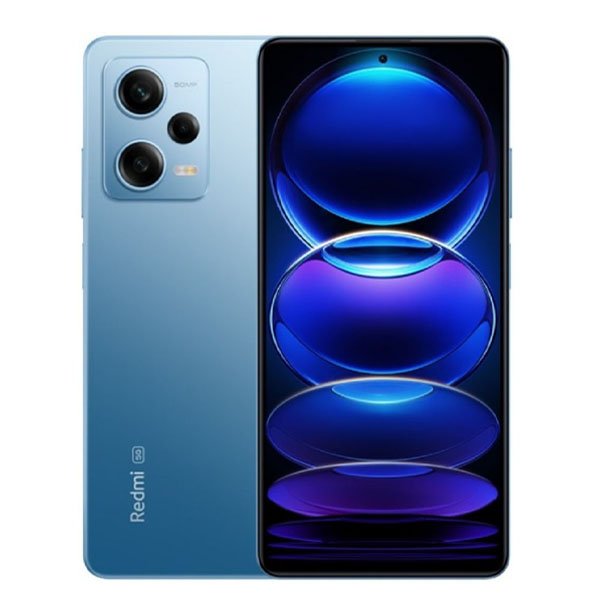 So the front-facing camera 16 megapixels, you can shoot 1080p 30 frames per second and yes there is a 1080p 60 frames per second. It does have electronic image stabilization but I've noticed that it doesn't seem to be quite as good as the Qualcomm powered Redmi phones they tend to do the electronic image stabilization, just a little better you can notice there are some shakes to it.
I have not also noticed too a little bit of overexposing you can probably see on my face here. How it's coming out just a little too wide at times and so some optimization is needed here, now the audio bitrate is thankfully 256 kilobits per second not 96 kilobits per second. So yay there for the bitrate. So this is what the phone is all about the 200 megapixel camera wow and the 120 watt fast charging. So I'm recording in 4k 30 frames per  second and what I've noticed is you're probably seeing it now is that there is no electronic image stabilization. Only the optical image stabilization here that comes with the sensor.
So that's all we get so this way you can sit Rocking Around shaking a little bit as I just walk along. So if I was to jog which I am now and see it gets a little shaky here. So I hope they can implement this I believe the chipset does support it does support electronic image stabilization with 4K 30 frames per second. There is however no 4K 60. Now I'm just going to apply a little bit of digital Zoom here. So I'm going to bring that up now to two times. You can see that it's still pretty good with this 200 megapixel sensor.
Now I can't swap over to the ultrawide on the go unfortunately because the ultrawide camera only supports  1080p. Redmi Note 12 Pro Plus does have electronic image stabilization so all 1080p footage and with the main camera electronic image stabilization at 1080p but not 4K so there's 1080p footage is a little bit of a letdown it looks a little washed out lacking details and it's that eight megapixel sensor that was seen.
So many times it's as common as you remember the Snapdragon 620 days with Xiaomi well. I do but it's just that same sensor the the  two megapixel macro the 8 megapixel ultrawide over and over again and I think at this price point it really should have a much better Ultra wide. Redmi Note 12 Pro Plus could have just given it an ultra wide with autofocus, bigger better lens better sensor. Than this 8 megapixel poor camera. This is the main camera rear camera 200 megapixel portrait shot looks.
Okay not bad a lot of detail on there front facing camera a little too white sometimes they're Overexposed but Redmi Note 12 Pro Plus didn't here now bright colors this main camera has a lot of problems and the other cameras too as well, often clipping the colors a little Overexposed so this is supposed to be bright yellow but it looks more whitish it just couldn't handle those bright colors. The main camera however in ideal conditions can take some really decent looking shots as you can see now from these examples and this one of my cat Veer of course I've got to put of hero in almost all of photo samples and this is the ultrawide now which is not so great a lot of noise grain to it in these kind of conditions.
It's not a very good sense of that 8 megapixel sensor, low light here with the main camera, sunset and then these samples. Redmi Note 12 Pro Plus does brighten things up but there is a lot of noise so clearly a lot of optimization needed with the cameras. Now the price of the Redmi Note 12 Pro Plus here is about 480 Euros. That's quite an ass considering the chipset that it does have the current state of the cameras the optimization clearly a lot is needed there we don't have electronic image stabilization with the 4K footage.
At least the audio bitrate is 256 kilobits per second, a week Ultra wide camera macro camera that you probably only use once and never use again the selfie camera is a little week there too as well. Now the battery life is around about nine house eight or nine house on screen time. It's very good and its charges super fast it has a really nice flat AMOLED screen and the build for a plastic frame phone isn't bad glass on the back gorilla glass 5 on the front of it. It's got a lot of good things going for it like the 3.5 millimeter headphone jack too and a splash rating to it to ip53. The trouble is at that price point we've got other phones that you should consider like the phones that you should consider like the Samsung a54.
Now the a54 I believe also doesn't have electronic image stabilization with this 4k camera. But you gain a better Ultra wide camera better selfie camera and it's debatable but I do believe a better UI to experience. One UI think is just a bit better than MIUI 14 quite a bit better actually and in this photo times does have a few little lags that creep in that you do see. Now performance wise gaming as I showed you can play the latest titles occasionally a few little lags there. Now they do have that cheaper version which is the Redmi Note 12 Pro. Now that's priced about 90 or 80 or so Euros cheaper. And it's probably the model to go for you get a 50 megapixel camera with also Optical image stabilization and the other downgrade is it's 66 watt charging instead of 120 watt charging but honestly it's not much of a difference you're talking about an additional 20-25 minutes of charge time versus this you're saving that extra money and the Redmi note 12 Pro is slightly thinner and slightly lighter too. Which is another bonus you get.
So to answer my question should you buy the Redmi Note 12 Pro Plus here well, I would say if the price comes down and something that I think is more acceptable for this type of mid-range phone yes. However consider the other phones out there at this price point around close to 500 Euros. What you can get take a good look around and look all your options out there.
So, that's all for today. Hope you enjoy it.
What will be the chipset in the Redmi Note 12 Pro Plus?
The Redmi Note 12 Pro Plus have powered by a mid-range or high-end chipset MediaTek Dimensity 1080 (6 nm) with support for 5G connectivity.
What is the price of the Redmi Note 12 Pro Plus?
Redmi Note 12 Pro Plus priced in the mid-range segment, 8/256 GB- 310$ (About), 12/256 GB- 330$ (About).
What is Redmi Note 12 Pro Plus have a high-refresh-rate display?
Redmi Note 12 Pro Plus has feature a high-refresh-rate display of 120Hz with 6.67 inches OLED display.
What is the battery capacity of the Redmi Note 12 Pro Plus?
The Redmi Note 12 Pro Plus come with a battery capacity of at 5000mAh, with support for fast charging technology.