Xiaomi 13 Pro Review
We are reviewing the mighty Xiaomi 13 Pro. This weighty slab is going straight for the Galaxy s23 Ultras jugular with its terrifyingly good camera Tech Ultra fast charging battery and lots of other Posh shiny bits.
Now one of my first complaints of the Xiaomi 13 Pro. I also directed at Samsung's s23 Ultra and that's the fact it's a big heavy this 6.73 inch smartphone wears a slightly metal 229 grams.
The Xiaomi's mirrored back thankfully doesn't smudge up as much as I originally feared it just needs the occasional bit of spit and polish. Although it does attract dust like thought Park attracts obnoxiously loud horny teenagers. The design of this phone is your typical smart and elegant Flagship Affair.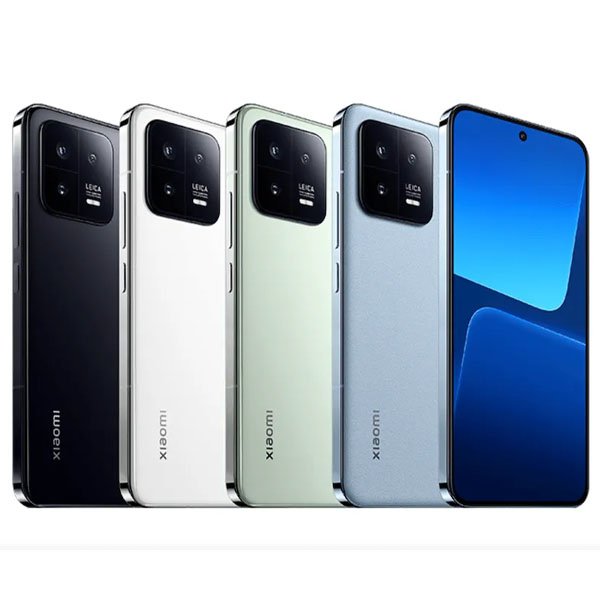 There's no bright colors here no Flair or anything to really catch the eye and it also comes at a decidedly sensible choice of either black or white. I would have preferred a slightly Slimmer camera bump and a definitely a bit of grip as well but besides that it's hard to be cross or disappointed with the look and feel of the Xiaomi 13 Pro and this handset is suitably rugged as well not only do you have an aluminum frame but you've got a ceramic rear a good bit of Gorilla Glass victus up front as well.
Although while that might be shatter resistant sadly it's not particularly scratch resistant so I'm really glad that Xiaomi has slapped a pre-installed screen protector on this oh and like pretty much every other Flagship out there it's also ip68 water industrial resistance now not Real Surprises with the software it's Android 13 with Xiaomi's MIUI 14 launcher drizzled on top. Which is kind of like pouring chili sauce on a prime bit of beef.
You'll either think that it enhances the overall experience or just with you had a plain slab of meat. Because after all vanilla Android 13 is already juicy enough and I got to say my experiences so far with MIUI 14. It's not massively different to MIUI 13 or at least not yet. You can once again get a familiar Android style setup except without separate iOS control center for all of your toggle bits which I still quite like. The overall style and presentation has changed up a bit but I haven't seen any on the new widgets or other bits that were promised with MIUI 14 here on the 13 Pro.
The rest of the features are Goldies but all these like the video toolbox with its video filters and recording tools or the gaming World which is absolutely gushing with useful stuff and yeah MIUI is still undeniably quite a dense launcher but it has improved significantly over the past few years and it's a lot more use friendly these days. I've had apps that you know bugs whatsoever this past week no issues with you know notifications trickling through anything like that so very few complaints indeed although I'm not aware of exactly how many years of security in OS updates.
It's going to get either again that's something that will be announced at the launch. The good news is that Xiaomi seems to be turning a corner on that one so I'm expecting at least three years of OS and security updates especially as it's a mega Billy big bollocks for Flagship. However one minor moon is that this phone is once again overflowed with crapware not quite as bad as some previous models but still not great.
So you will want to delete some of these bollocks to tidy up the 13 Pro before you get stuck in like pretty much every other Android Flagship and the iPhone and everything else that costs a lot of money. There's no micro SD money card support here either though thankfully in a rather hearty 512 gigs of storage. So no real complaints there and that industry Optical fingerprint sensor Works beautifully even though the screen protector and even when your pinkies are a wee bit damp I did the face unlock was a reliable if less secure backup option as well there's no fancy 3D Shenanigans or anything here. Now as far as smartphone's screens go the Xiaomi 13 Pros 6.73 inch OLED panel is right up there with the very best. It's a Quad HD Plus display. So you can expect pin sharp visuals when you're checking out your photos or streaming high-res content and while many flagships out there still on the offer HDR 10 plus support. The Xiaomi 13 Pro can also spiff proper Dolby Vision content right at your face.
The main difference between this screen and the regular Xiaomi 13 is the Idp OR tech. So the refresh rate can vary from as little as one Hertz right up to 120 hertz depending on what you're at to at 120 hertz every action is creamy smooth. While at the lower refresh rate well that helps to preserve the battery life and more on that in a bit I have found the auto brightness can be a little bit hit and miss for the most part over the past week it's been absolutely fine but occasionally it can be a little bit too bright.
Now the Xiaomi 13 Pros display does curve Eversource subtly at the edges a bit more than the likes of the s 23 Ultra. So that has led to a couple of responsiveness issues over the past week especially as I've been clutch in this fun, so Ruddy tight occasionally haven't been able to press on an icon over accidentally tapped a link that I didn't mean to but overall it's been very well behaved we're talking literally a couple of occasions in all weeks of use so it is still quite rare you got yourself a pair of stereo speakers here and again It's hard to complain they're pretty bloody loud when you boost up that volume without getting overly tinny and if you've got a supported pair of headphones or a supposed speaker you can enjoy full proper 24-bit audio via Bluetooth 5.3 which is great news if you're streaming a bit of High Fidelity action on the likes of Deezer or tidal.
Now pretty much all of the big blows of 2023 are powered by the same Snapdragon 8 Gen 2 chipset. Including this here Xiaomi 13 Pro and once again that means impeccable performance the phone does occasionally get a bit warm when using it non-stop especially when you're busting out that camera for lots of 8K video action, but certainly doesn't ever reach not roast in levels and if you want to run gentian impact or other memory guzzling games with the graphic settings boosted all the way up to Max. While you can still expect everything to keep running smoothly even after a couple of hours with no break at all.
Although that display isn't completely flat I didn't have any issues with responsiveness and the visuals and as I briefly banged on about earlier the gaming mode is as dense and lovable as ever. That performance booster can open the Xiaomi 13 Pro under duress to maintain a sky-high frame rate. Now you've got loads of other useful bits here including a screen recorder and I had the timer, so you don't spend too long smashing gribbles right in there much. As for battery life well you've got a sizeable 4820mAh power capacity battery crammed inside at this very slippery shiny chassis and lots of great Energy Efficiency features as well to really help out from that Snapdragon hn2 chipset to display and various power saved features built into Android and MIUI. You can expect the Xiaomi 13 Pro to last as long as a super sized Gobstopper.
I never saw less than six or seven hours of full-on screen time and that's with a hefty bit of camera usage and the occasional bit of gaming lots of video streaming and some audio streaming . When the screen is hibernating too and in even more good news if you do find that you accidentally forget to charge the Xiaomi 13 Pro or it's running a bit low for whatever reason you can quickly top it up in just a few minutes thanks to the 120 watt wide charging support and it's also got 50 watt wireless charging support and so let's wrap up this Xiaomi 13 Pro review with a proper squint at the camera setup, headlined here by Sony's whoop and grip 1-inch IMX 989 sensor, with ultrawide and telephoto Shooters in backup.
The frankly ridiculous size of that camera sensor means it can suck up loads of light even when things are really dim and on too of that you don't just have any bug Standard Optical image stabilization here. The end result is incredibly bright and detailed photos in low light situations. The Xiaomi 13 Pro really can see in the dark producing colorful picks with tonal details that the nakes eye simply can't pick up. It's right up there with the pixel 7 and the Galaxy s23 Ultra coming somewhere just in between as far as color accuracy is concerned, just make sure that your subject is actually still in dim conditions because as usual you will end up with fuzzy result.
If they're not when you venture out into daylight you'll get beautifully sharp 12 megapixel snaps, like a vibrant is the recommended camera mode which like Samsung smartphones boosts those colors to make your photos look a little bit more lively. Otherwise you can go with Leica authentic if you want a more natural pick. It's entirely done to personal taste as to which you'll prefer but I do like those poppy blue skies with the vibrant mode on. and this time your subject doesn't need to worry about pausing that shutter speed and processing time is so fast that it's basically instant, even awkward dynamic range doesn't throw this blower to the point where you can almost shoot directly into the sun.
If you want to get a bit close to your subject without distracting them or just because they're a fair distance away. The Xiaomi 13 Pro also serves up a 50 MP telephoto lens with 3.2 times optical zoom. It's not quite the s23 ultra but it's  certainly useful especially as tricky conditions like strong contrast rarely muff things up and while you can actually Zoom all the way into the 100 times level things do get a bit abstract Beyond about 30 times at point you might as well just use your imagination.
That telephoto lens is also useful for portrait shots and once again the Xiaomi 13 Pro excels here, even when your subject is bouncing around like a cocked up bunny. My test shots almost always came out clean it with a lovely bulky effect in the background and last up there's a 50 MP Ultra wide angle shooter serving up a 115 degree field of view.
And it's pretty bloody good as far as Ultra wide score as long as you don't rely on it in dodgy lighting and as always you've got a healthy selection of bonus camera mods slapped here on the Xiaomi 13 Pro including a pro mode how very apt. Which can capture 10-bit raw images, swap the video and this handset can film some supremely sharp 8K footage or you can always activate Dolby Vision mode at 4K 60fps.
Although even without HDR switched on the Xiaomi 13 Pro cops well with harsh lighten and my test clips boasted natural looking colors. Even at 8K the stabilization here is seriously good hyper OS for the win baby. You can zoom in and out smoothly if you want to without a particularly jarring transition when swapping to the likes of the telephoto lens. While voices are clearly captured from all directions with minimal wind Distortion. So overall proper Lush. and last up that 32 megapixel selfie shooter can't quite see in the dark like the rear camera but you do have a slightly startling screen flash mod to help out.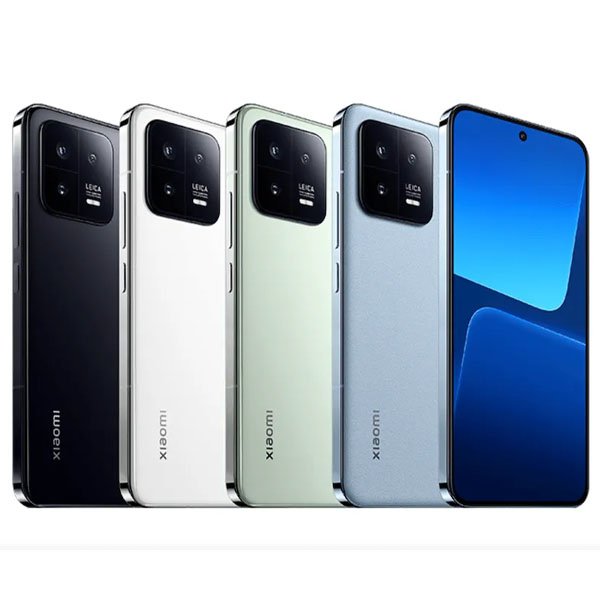 Otherwise in more ambient environments the Xiaomi 13 Pro still pumps out a good snap without too much Invader noise, brighter backgrounds will be completely blown out but your mug stays perfectly in focus and I found that my skin tone or lack thereof was quite accurately captured and if you want to shoot a bit of blog action using the Xiaomi 13 Pro. Where you can do that at full HD resolution sadly no 4K action for that front facer but again I found this phone was absolutely perfect for Skype and zoom and what's happened whatever else and that right there my lovelies is my full Frank final Xiaomi 13 Port review and yes it is big and yes it is heavy.
But if you can put up with that well you'll be rewarded with a feature. My thoughts on the Xiaomi 13 Pro be greater here you're on thoughts down in the comments below are you tempted are you sweet or do you reckon Samsung has the better deal or overall.
So that's all for today.
What is the display size and resolution of the Xiaomi 13 Pro phone?
The Xiaomi 13 Pro phone has a 6.67-inch OLED display with a resolution of 1440 x 3200 pixels.
What is the processor of the Xiaomi 13 Pro phone?
The Xiaomi 13 Pro phone is powered by a Qualcomm SM8450 Snapdragon 8 Gen2 (4 nm) processor.
How much RAM and storage does the Xiaomi 13 Pro phone have?
The Xiaomi 13 Pro phone comes with 8GB/ 12GB of RAM and 128/256/512 GB of storage.
Does the Xiaomi 13 Pro phone have a microSD card slot for expandable storage?
No, the Xiaomi 13 Pro phone does not have a microSD card slot for expandable storage.
What is the battery capacity of the Xiaomi 13 Pro phone?
The Xiaomi 13 Pro phone has a 4820 mAh battery with support 120W fast charging  wireless charging 50W
Reverse wireless charging 10W.
Does the Xiaomi 13 Pro phone support 5G?
Yes, the Xiaomi 13 Pro phone supports 5G connectivity.